Bio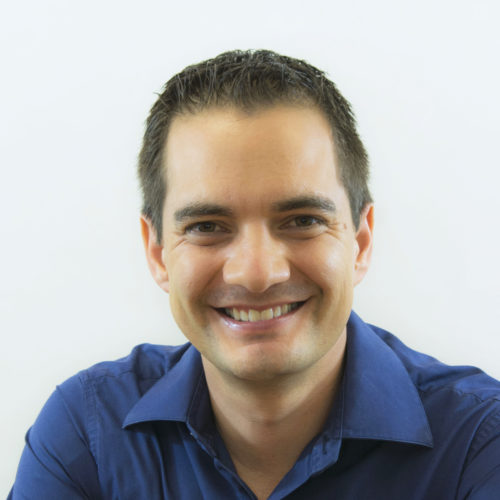 German Retana contributes developing critical thinking abilities to trace roadmaps that yield data-driven innovation that is aligned with the strategic goals and needs of organizations. His training in engineering, business and applied statistics, his experiences as an IT consultant, and his long track record teaching courses in IT, quantitative methods and data management to professionals and executives of diverse disciplines, allow him to perform as a liaison between technical and non-technical staff.
German is the Chief Innovation Officer at ixpantia, a data science consultancy firm. Until July 2019 he was a faculty member at INCAE Business School, where he researched and taught about digital transformation in businesses and related topics. He research articles about cloud computing services have been published in two of the top academic journals in the world (M&SOM and MISQ). As a consultant he has advised firms in issues associated with IT strategy and data-driven innovation. He has also spoken about cloud and data-related topics in multiple forums to business executives, CIOs, and developers.
German enjoys mountain biking, playing soccer and dancing salsa very much. He has a Venezuelan wife and a son.
Education
August 2013
Georgia Institute of Technology, Atlanta, GA.
Ph.D. in Information Technology Management.
Advisors: Dr. D.J. Wu and Dr. Chris Forman
May 2008
University for International Cooperation, Costa Rica.
Master's Degree in Project Management.
May 2005
INCAE Business School, Costa Rica.
M.B.A., with distinction. Concentration in Industry and Technology Management.
December 2004
HHL Leipzig Graduate School of Management, Germany.
Exchange student of MBA program. Ranked 1st among exchange students.
November 2002
Costa Rican Institute of Technology (ITCR), Costa Rica.
B.S. Computer Engineering. Honor Graduate.
A.S. Superior Computer Technician. Honor Graduate.
Employment
Nov 18 – Present
ixpantia, Costa Rica.
Chief Innovation Officer.
Aug 13 – Jul 19
INCAE Business School, Alajuela, Costa Rica.
Assistant Professor.
Aug 08 – Jul 13
Georgia Institute of Technology, Atlanta, GA.
Researcher and Instructor.
Jan 08 – Jul 08
Consulting Engagements, Costa Rica.
Peninsula Papagayo.
Grupo ReRe, S.A.
Sep 05 – Dec 07
Peninsula Papagayo, Guanacaste, Costa Rica.
SAP Project Leader.
Jun 04 – Aug 04
MIT Media Lab and INCAE Business School, Los Santos, Costa Rica.
Researcher on Market Place of Ideas Project.
Jul 02 – Aug 03
Atlas Eléctrica Corporation (now MABE), Heredia, Costa Rica.
IT Project Coordinator.
Honors and Awards
Disruptor. Awarded by INCAE's Global MBA 2017 class in recognition of the disruption the professor caused on their mindsets. October 2017.
2013 Georgia Institute of Technology's Center for the Enhancement of Teaching and Learning (CETL) / BP Outstanding Graduate Student Instructor Award (one institution-wide winner). April 2013.
International Conference on Information Systems (ICIS) Doctoral Consortium Fellow. December 2012.
Ashford Watson Stalnaker Memorial Prize for Student Excellence in the PhD Program, College of Management, Georgia Institute of Technology. Awarded for excellence in research and teaching (2 out of 45 students). $2,500. April 2012.
Distinction in international MBA program. Ranked 5th among 69. INCAE Business School, Costa Rica. May 2005.
Ranked 1st among exchange students. HHL Leipzig Graduate School of Management, Germany. December 2004.
Honor Graduate, bachelor's degree. Ranked 3rd among 250. ITCR, Costa Rica. November 2002.
Honor Scholarship for academic performance during 3 consecutive years (GPA greater than 90/100). ITCR, Costa Rica. From 2000 to 2002.
Honor Graduate, associate degree. Costa Rican Institute of Technology, Costa Rica. November 2000.
Gold Medal at National Programming Tournament. Costa Rica. 1999.
Media Coverage